Blog > Waterproof wood-look flooring exceeds expectation
Waterproof wood-look flooring exceeds expectation
Wednesday, April 21, 2021 10:54 AM
---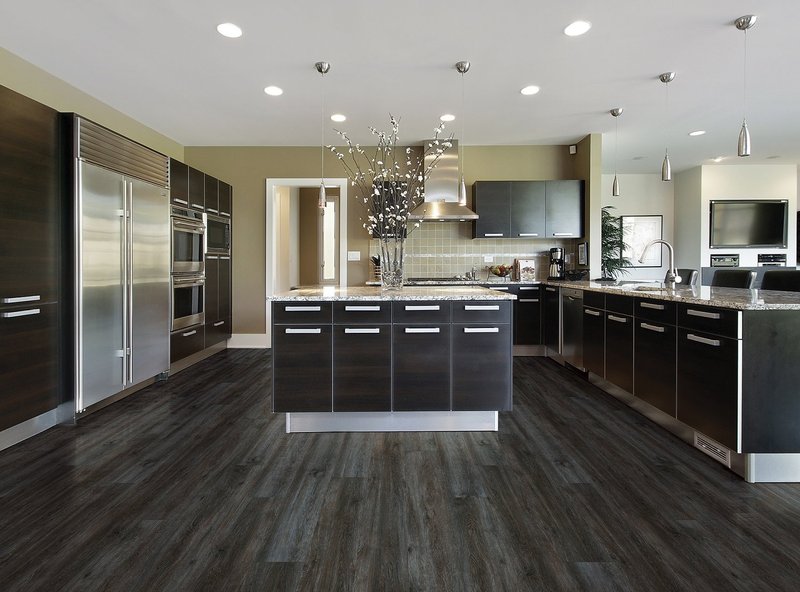 The appearance of hardwood flooring offers something classic and timeless for every room, for perfect décor matching that lasts for years. However, when the real thing is not an option, there are plenty of wood-look flooring options, such as wood-look tile and plank. 

If you're ready to experience this look in your own home, now is a great time. Let's find out more about how to do it.

Wood-look tile and plank are so useful

There are few floor coverings on the market today that offer the stunning wood-look realism that luxury vinyl flooring provides. And with many other added characteristics, you may find it the perfect addition to every room. 

Vinyl plank flooring and vinyl wood-look tile have an image layer crafted by the 3D laser printing process for ultra-realistic results. Not only will you see the appearance of many different species and stain colors, but you'll experience their natural textures, as well.

Above the gorgeous wood-look layer is a wear layer that protects against scratches, stains, and most other daily wear that can often dull a floor covering's beauty. But these floors look like new and longer, with easy maintenance requirements.

One of the most appreciated characteristics of this floor covering is waterproof flooring that protects against water damage in every space. If you'd like to learn more, feel free to visit us for all the details.

Our showroom is an excellent place for waterproof flooring

When you visit Christie Carpets, you'll find a superb selection of flooring that meets your every need. Our experienced associates create a no-pressure atmosphere where all your questions can be answered to help you find the best options for every room.

If you are a resident of Rochester, Brighton, Greece, Irondequoit, Webster, Hilton, Spencerport, Gates, Fairport, or Pittsford, NY, visit our showroom in Rochester, NY. We will spare no expense in finding the perfect waterproof flooring options for you and your household.